The book about Kong Kong's miniature public open spaces authored by Xiaoxuan Lu, Susanne Trumpf, Ivan Valin has been published by Jovis and is now available in stores.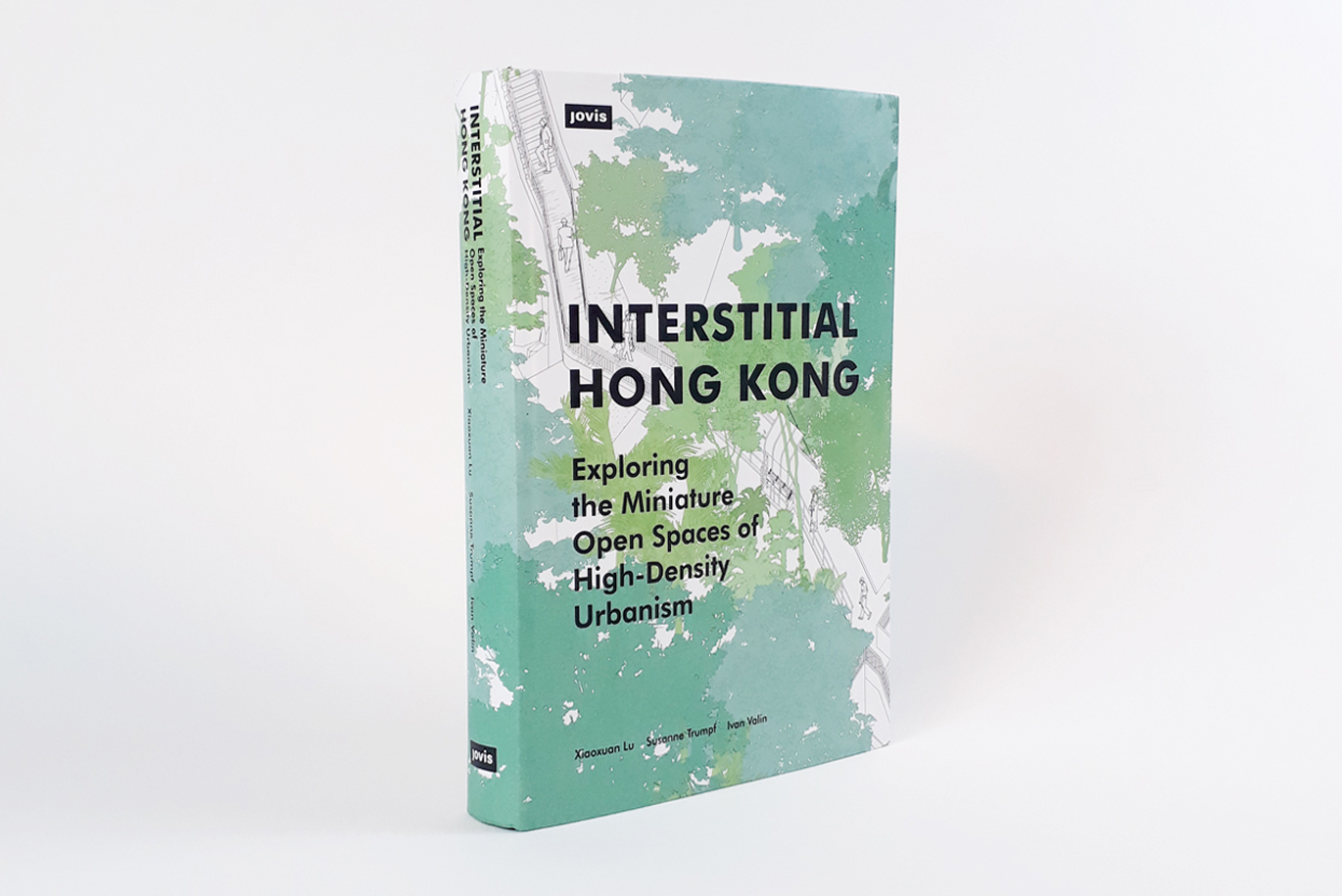 Enmeshed in Hong Kong's densely woven urban fabric, wedged between its towering mixed-use complexes and perched along its steep hillsides, sits a network of more than 500 miniature public parks comprising the smallest unit of the city's public open space network. Though plentiful, these so-called Sitting-out Areas – referred to locally as 三角屎坑 (literally: a "three-cornered shit pit") – have never been considered in terms of the collective resource they have the potential to be.
This book presents a series of critical essays revealing the city's Sitting-out Areas in relation to Hong Kong's planning histories and shifting terrains, while also tracking how these spatial fragments have been shaped by concepts of publicness, accessibility and regulation. The second half of the book presents 44 richly illustrated case studies revealing the variety and idiosyncrasies of Hong Kong's smallest open spaces. Ultimately, the book argues that we can understand the high-density city not only through its buildings, but through the character and potency of its interstitial landscapes.
Publisher: Jovis
Language: English
Authors: Xiaoxuan Lu, Susanne Trumpf, Ivan Valin
Contributors: Alain Chiaradia, Melissa Cate Christ, Andrew Toland, Lingzhu Zhang