The exhibition Sparkle! Journey of a City Foot Soldier is curated by Sara Wong and features the work 'Selections from the Hong Kong Stair Archive' by Melissa Cate Christ and Susanne Trumpf. It is shown at Oi! until 06.01.2019.
From the invitation: Inspired by City of Glass written by Paul Auster, Sara Wong selected artistic and landscape or urban study projects to build a narrative from the perspective of a city walker. Through works of art, literature and researches, visitors are invited to explore freely in the diverse approaches and perspectives of city and urbanism thinking, subsequently into a wider dimension of reflections about city and city living as a modern urban dweller. Project Curator:Sara Wong Artists:Francis Alÿs, Gordon Matta-Clark, Lam Tung Pang, Kate Lau, Melissa Cate Christ & Susanne Trumpf, Fabian Gutscher & Wu Jiaru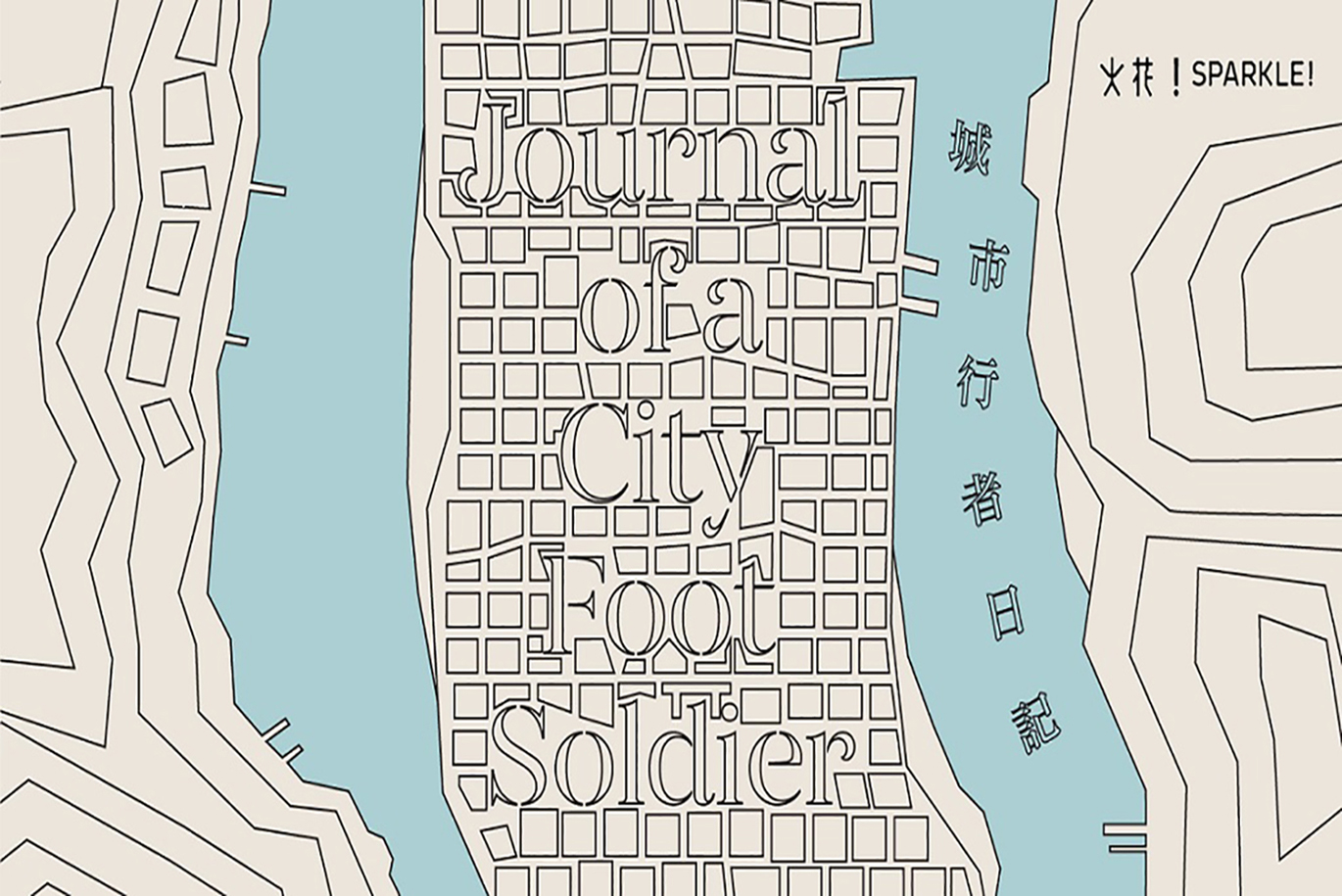 Selections from the Hong Kong Stair Archive
From the exhibition catalog:
This installation includes re-interpreted selections from the Hong Kong Stair Archive. The work responds to the theme of the exhibition, Journey of a City Foot Soldier, in that they re-envison a commonly (un)seen typology of pedestrian infrastructure: the outdoor public staircase. These everyday shortcuts define the topography of many parts of Hong Kong, ones which can only be experienced through walking. Through the change in pace required to carefully, and often slowly, navigate these structures, new juxtapositions and adjacencies are discovered, creating new connections between the city and the walker, whether tourist, flaneur, commuter or local resident.
The Hong Kong Stair Archive (HKSA) is a collaborative pilot project to research and document outdoor stairs, initially a selection located primarily in the Central and Western District of Hong Kong Island. The HKSA is part of Stair Culture, a long term research and curatorial project undertaken by Melissa Cate Christ/transverse studio in collaboration with various artists, designers, students, curators, and cultural and educational institutions as a platform to investigate the role of stairs in defining the topographic urbanism of Hong Kong.